Congressional and Judicial Linestanding Services
linestanding.com, a division of QMS, has been a leader in the Congressional line standing business since 1985. We rank high in volume and produce high quality line standing services for Congressional hearings or other events.
Additionally, you will find that our competitive prices and knowledge of hearing schedules and different types of hearings and line standing requirements exceeds that of our competitors. We constantly monitor both the hearing schedules and the length of lines forming outside each of the Congressional office buildings. After learning which issues are impacting your company or your membership, we will proactively alert you when you may have a need for a courier to save you a spot.
Recently, we've provided services to many of Washington top lobbyists, Fortune 500 companies, industry associations, and public interest groups. We've helped our clients get very difficult to obtain seats for hearings on Energy, Telecommunications, Broadcasting, Health Care, Banking, Congressional Ethics, and more.
For more information, including our reasonable rates, please contact Michael Glasser at (240)223-3600, or Mark Gross at (240) 223-2245 ext 213.
To place an Order Online, click:
Place a LineStanding Order Online
Response to Sen. McCaskill's LineStanding Bill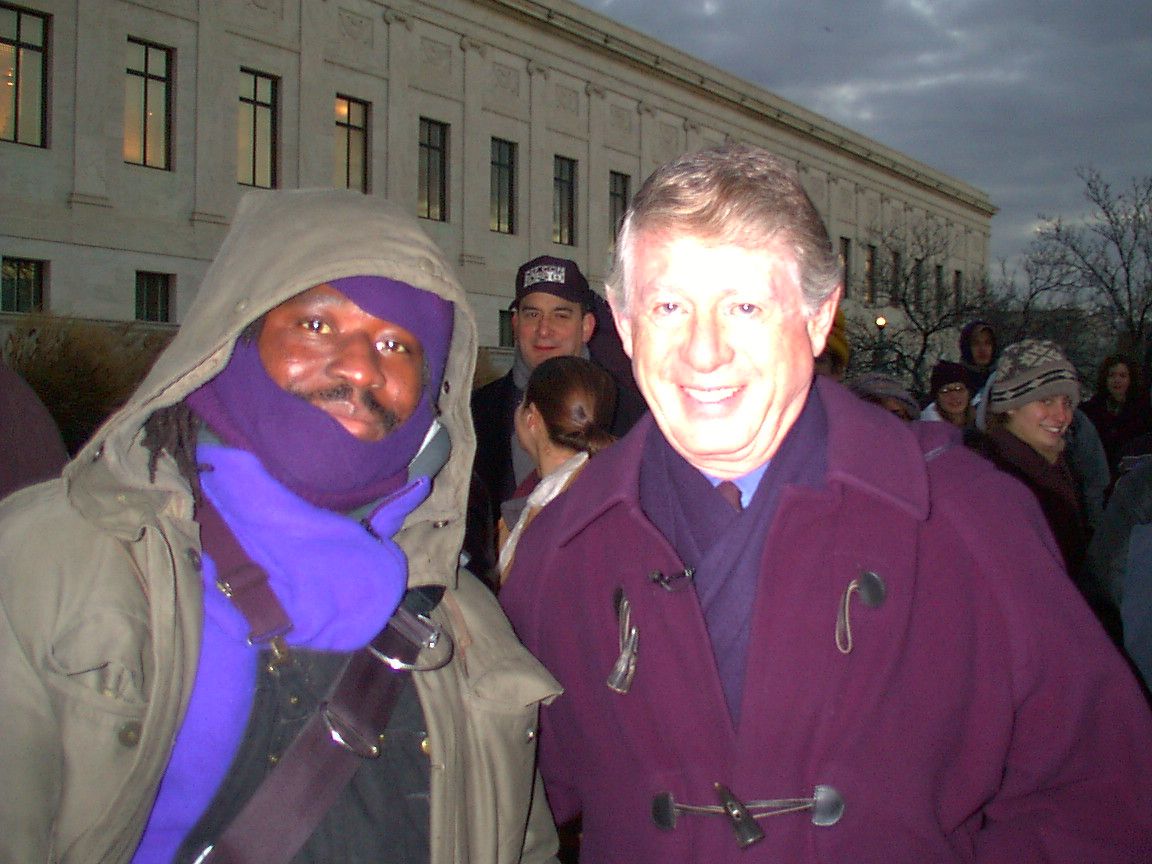 Here's Ted Koppel, of ABC's Nightline fame, with one of our all-night couriers at the Supreme Court following the 2000 Presidential elections. More recently, we secured seats for attorneys wishing to watch oral arguments in the landmark case regarding the University of Michigan's admission policies (as well as Congressional testimony by Al Gore before the House Energy and Commerce Committee regarding climate change).
If you want to get into the Supreme Court to get a live look at important oral arguments such as these, linestanding.com is your best bet.